SUZIE Q
1953 Flying Cloud

This 1953 Flying Cloud has been given a new life. We are slowly restoring every inch of her original interior. The decades old exterior has been polished to a mirror-like shine, and we have begun to restore her interior. Having spent most of her life in barns or under a tree, we are hoping to bring the fifties back inside her walls and take her on the road to shows and events.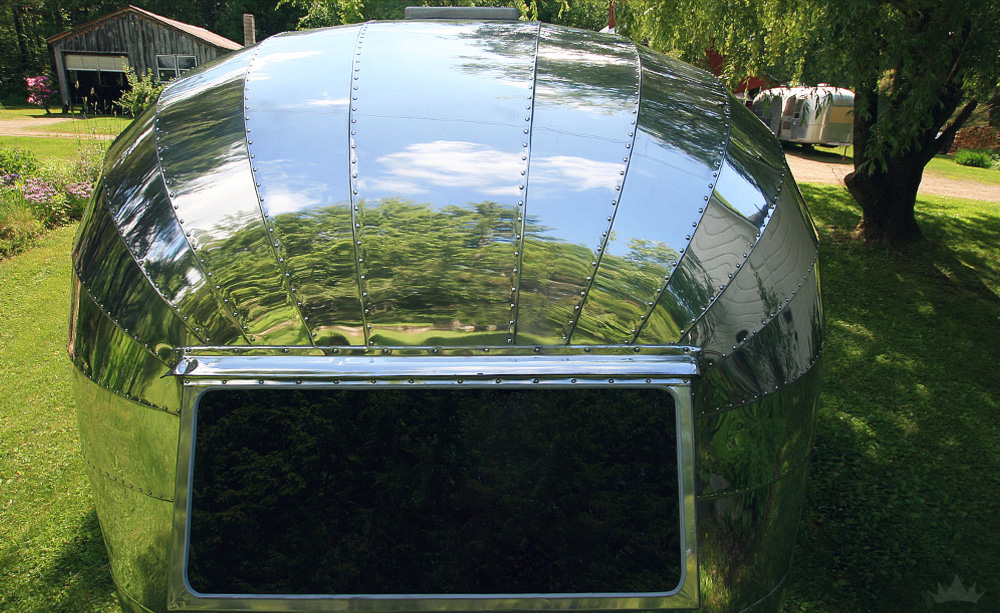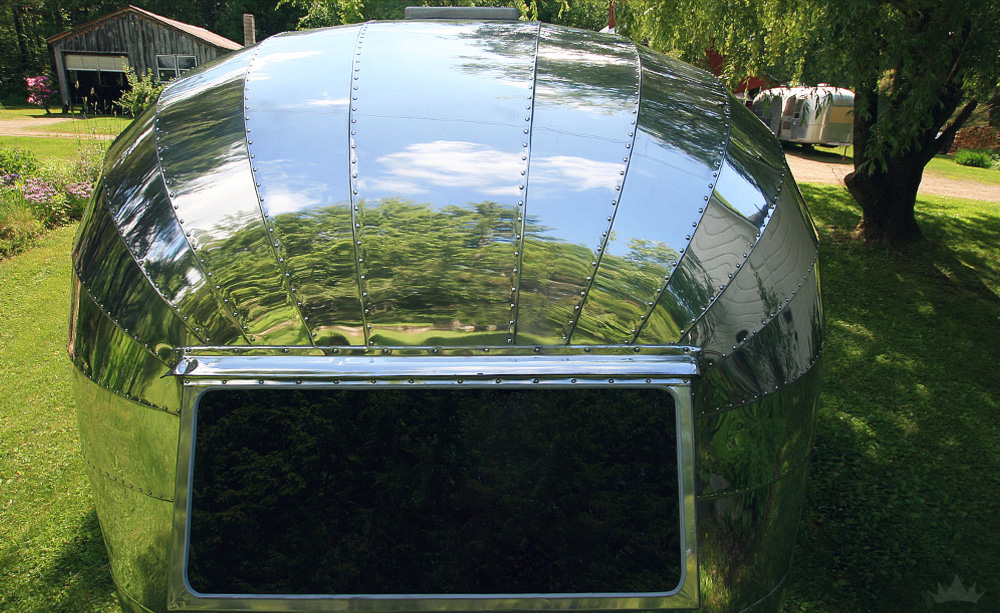 SYNOPSIS
Suzie Q is our personal pet project. Her restoration will take place in the background when we have moments to spare. We are trying to restore the elements that make her so special, and adding our ESK twist.
DESIGN NOTES
We are restoring this trailer to look as if it drove straight out of the 50's. Using the styles we love most from that time period, and without adding modern luxuries, we hope to keep the overall feel authentic to it's original time period... minus the avocado floor tile.
SPECIFICATIONS
• YEAR: 1953
• LENGTH: 21'
• MODEL: Flying Cloud
SPECIAL FEATURES
✓ KITCHEN: Center layout. Includes original kitchen appliances, such as gas stove, refrigerator, and gas lighting. Not yet restored
✓ BEDROOM: Rear layout. Contains two twin beds with original mattresses and box springs. Ample storage. Not yet restored.
✓ BATHROOM: This trailer does not, and never did, contain a bathroom.
✓ FLOORING: The flooring has been updated to a durable vinyl. It is done in a thin planked wood look to match the wood floors of that time.
Her Journey
Suzie Q has her own blog that is updated when she is being restored. Follow along for a more in depth look into the materials and processes we used. Visit Restore Suzie →