MIMI PAGE STUDIO
GoGo / 1974 Ar
gosy

This talented artisan walks along beaches collecting beautiful stones and objects that catch her eye. By combining these found 'gems' and delicate metal, naturally creative pieces are formed. Her works of art come in the form of earrings, necklaces, and rings. Now this East Coast small business has a unique place to house and create handmade treasures all summer long.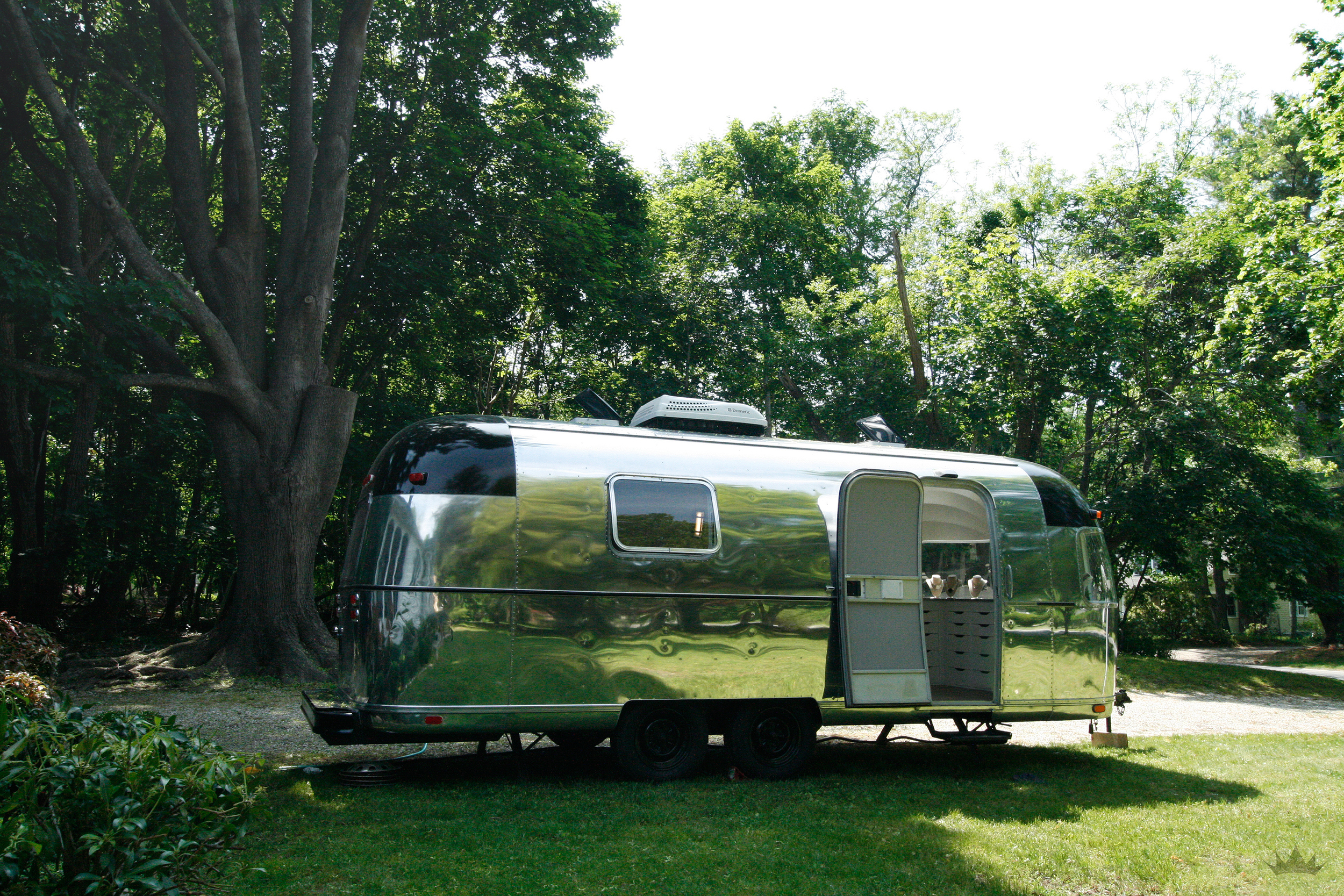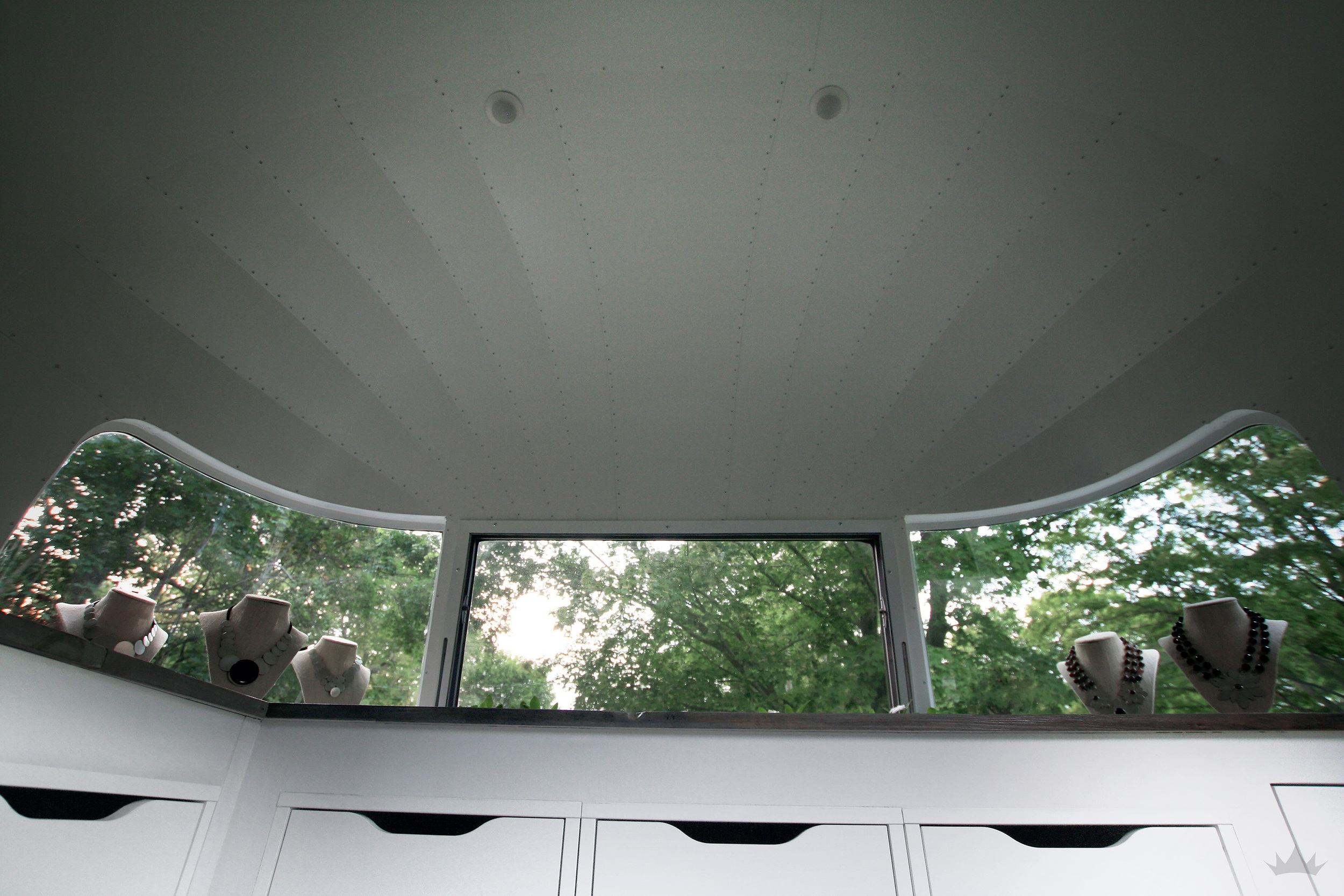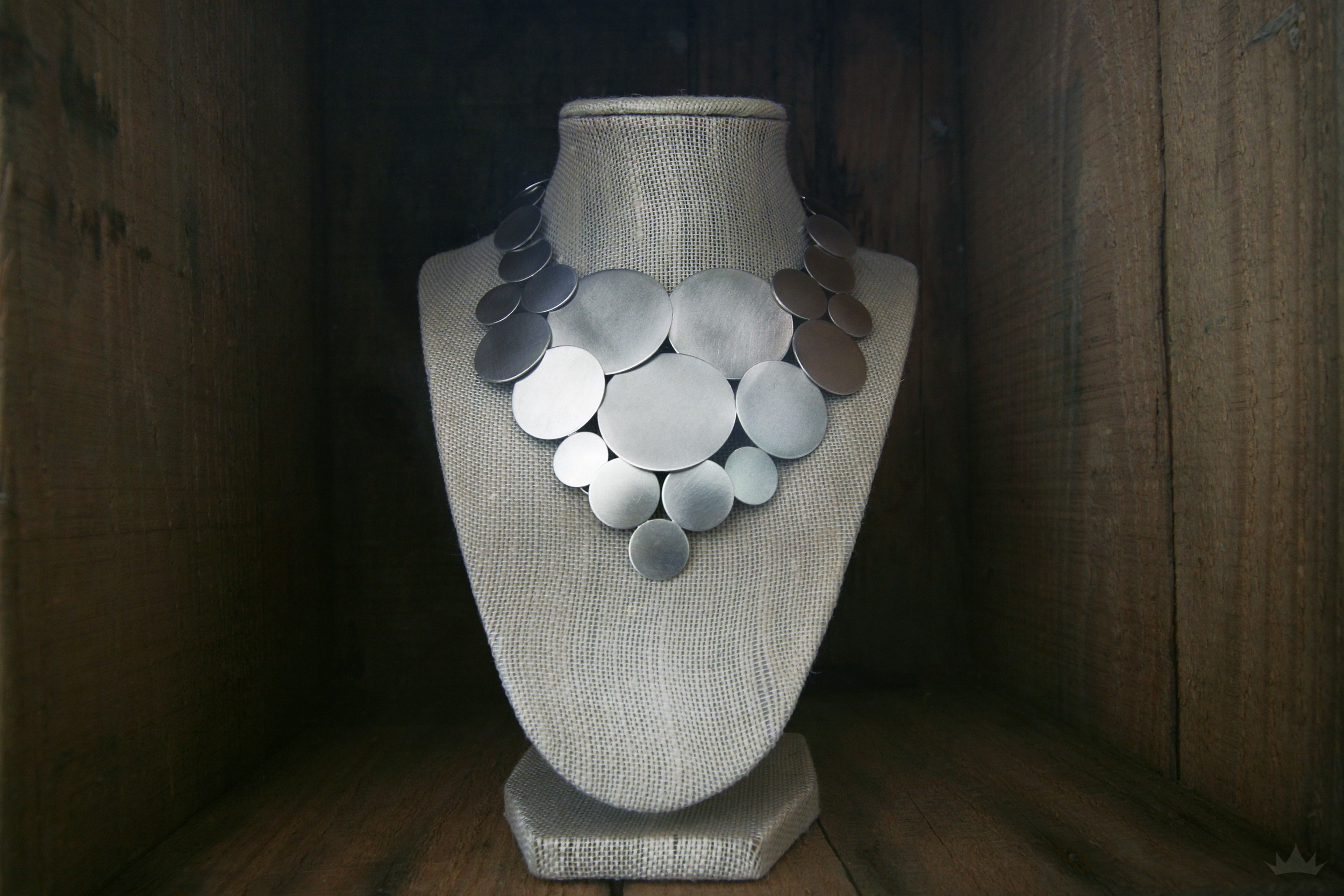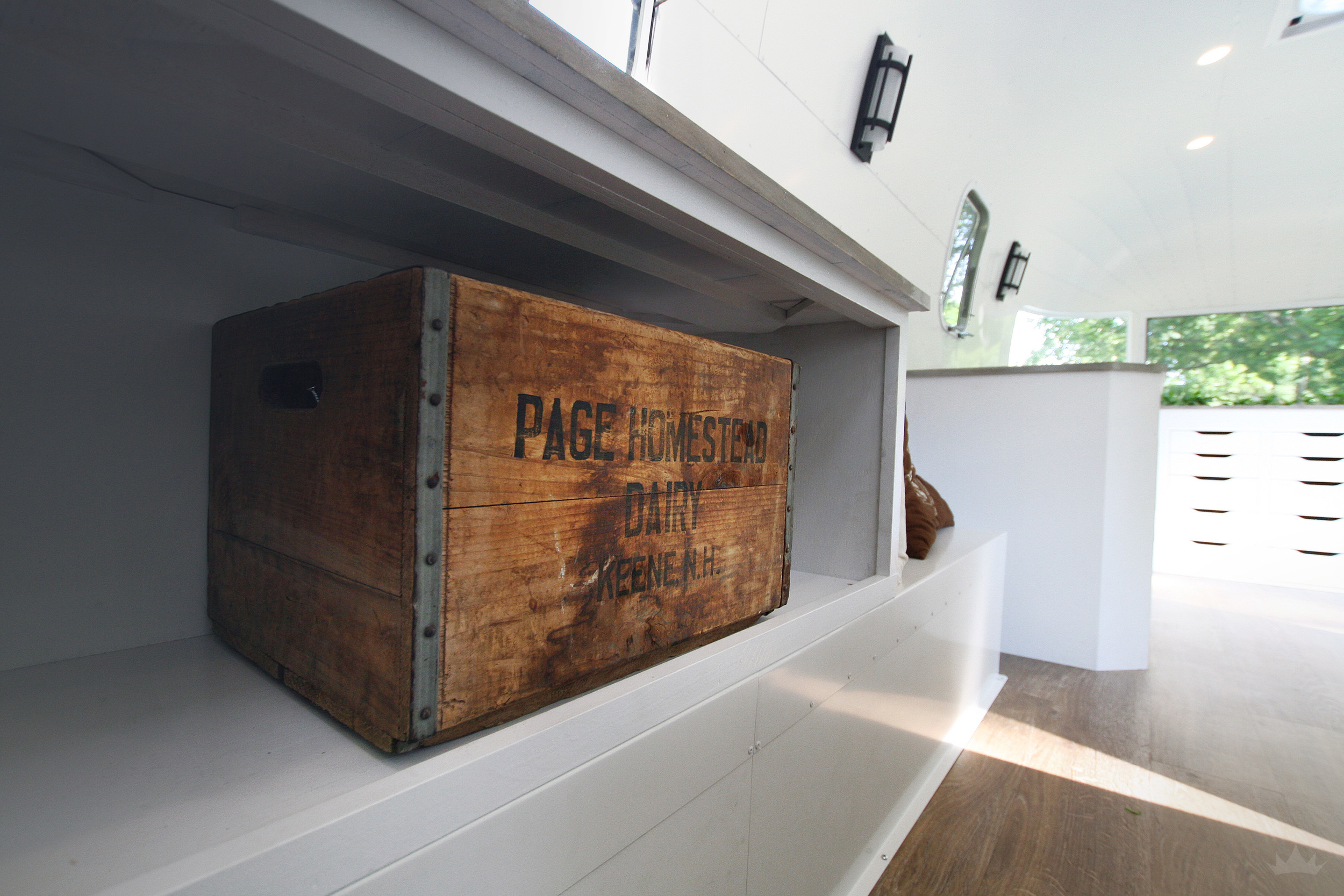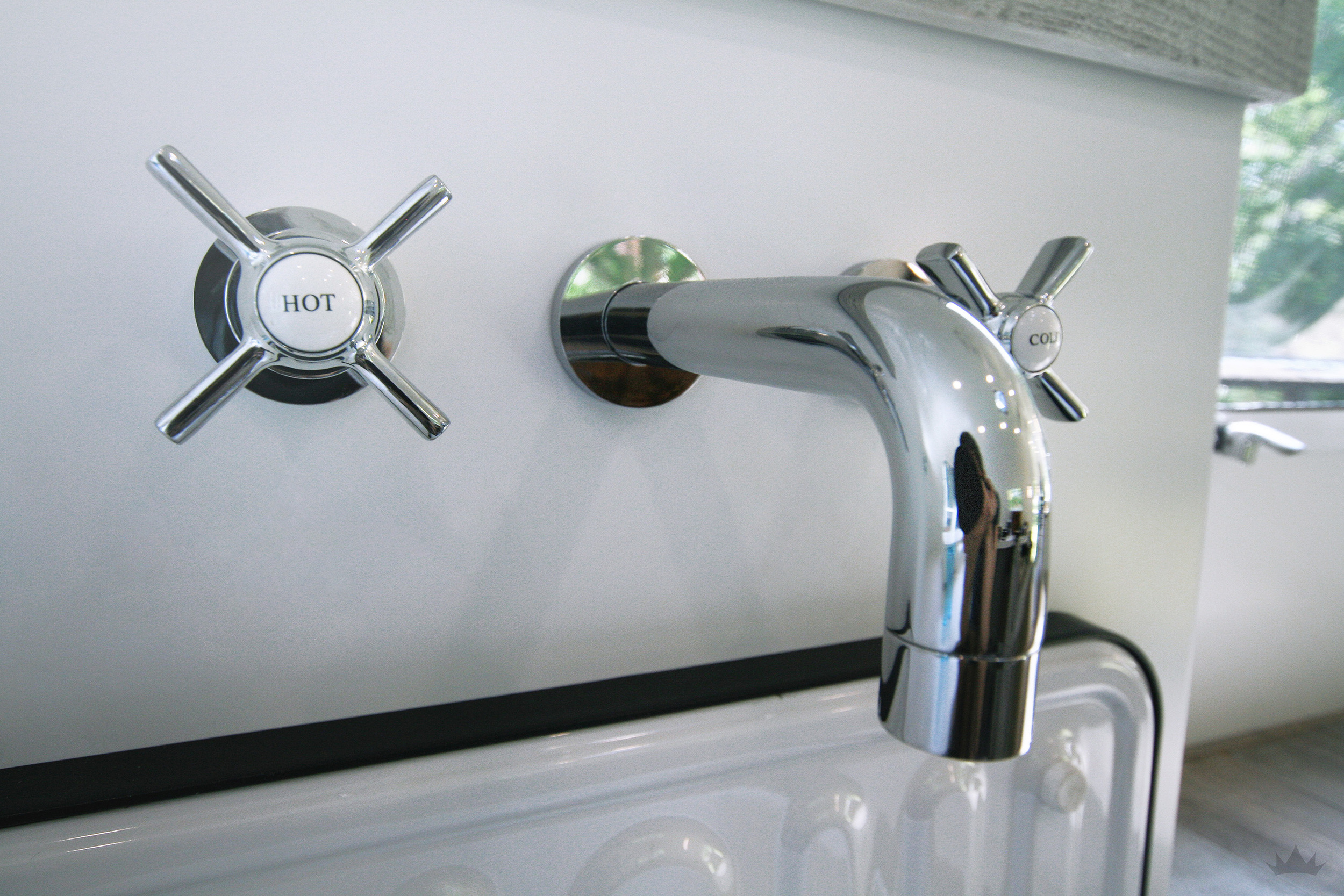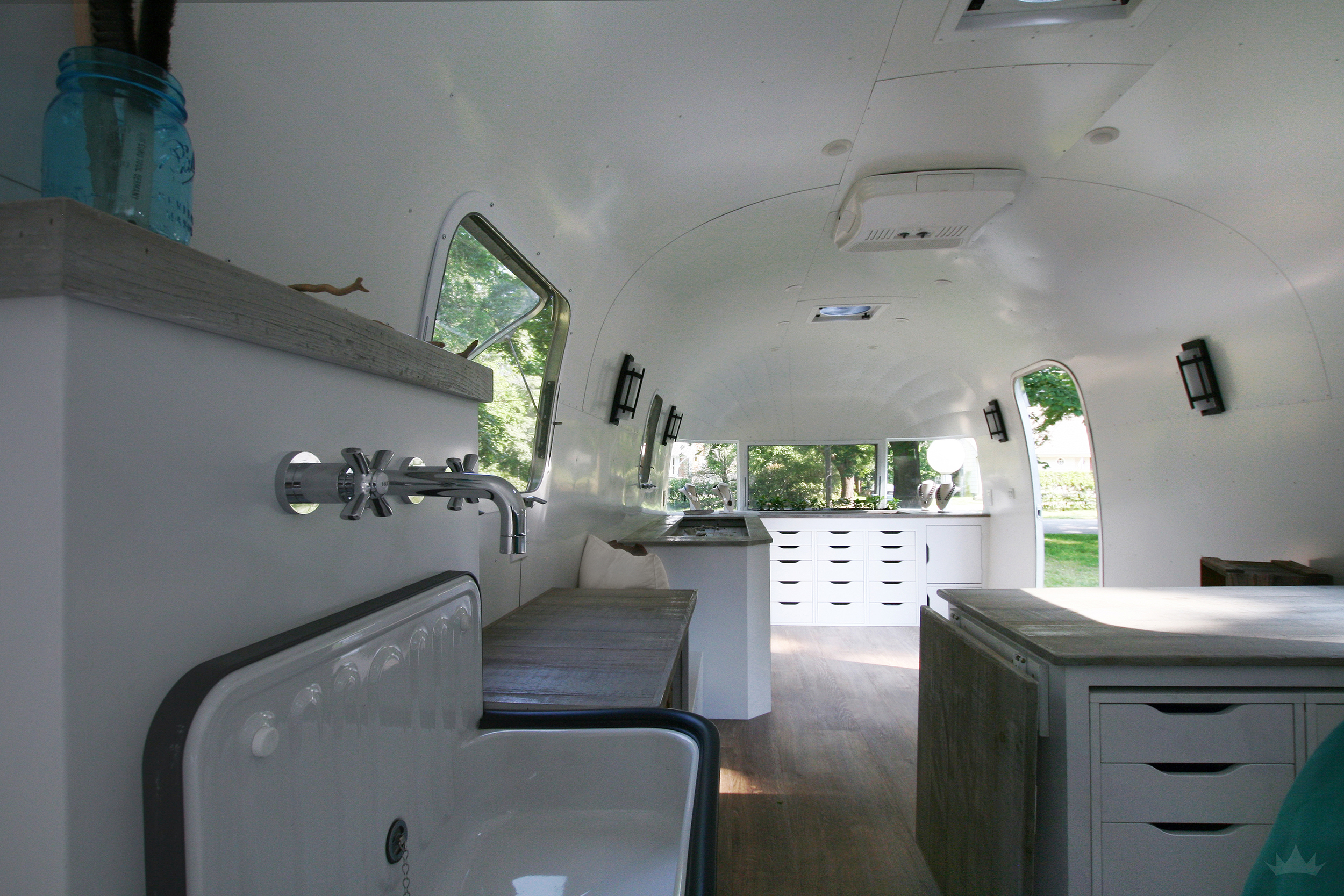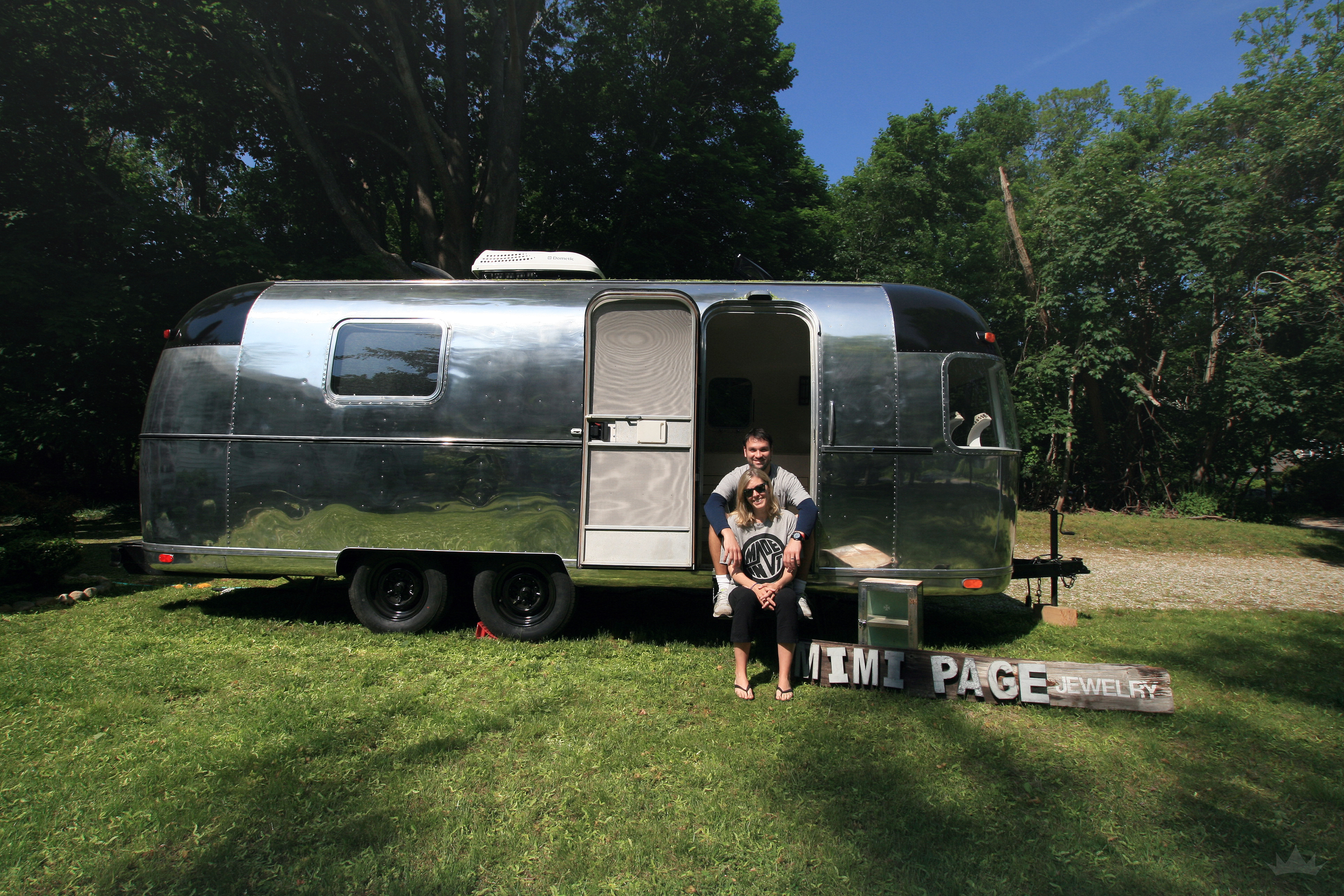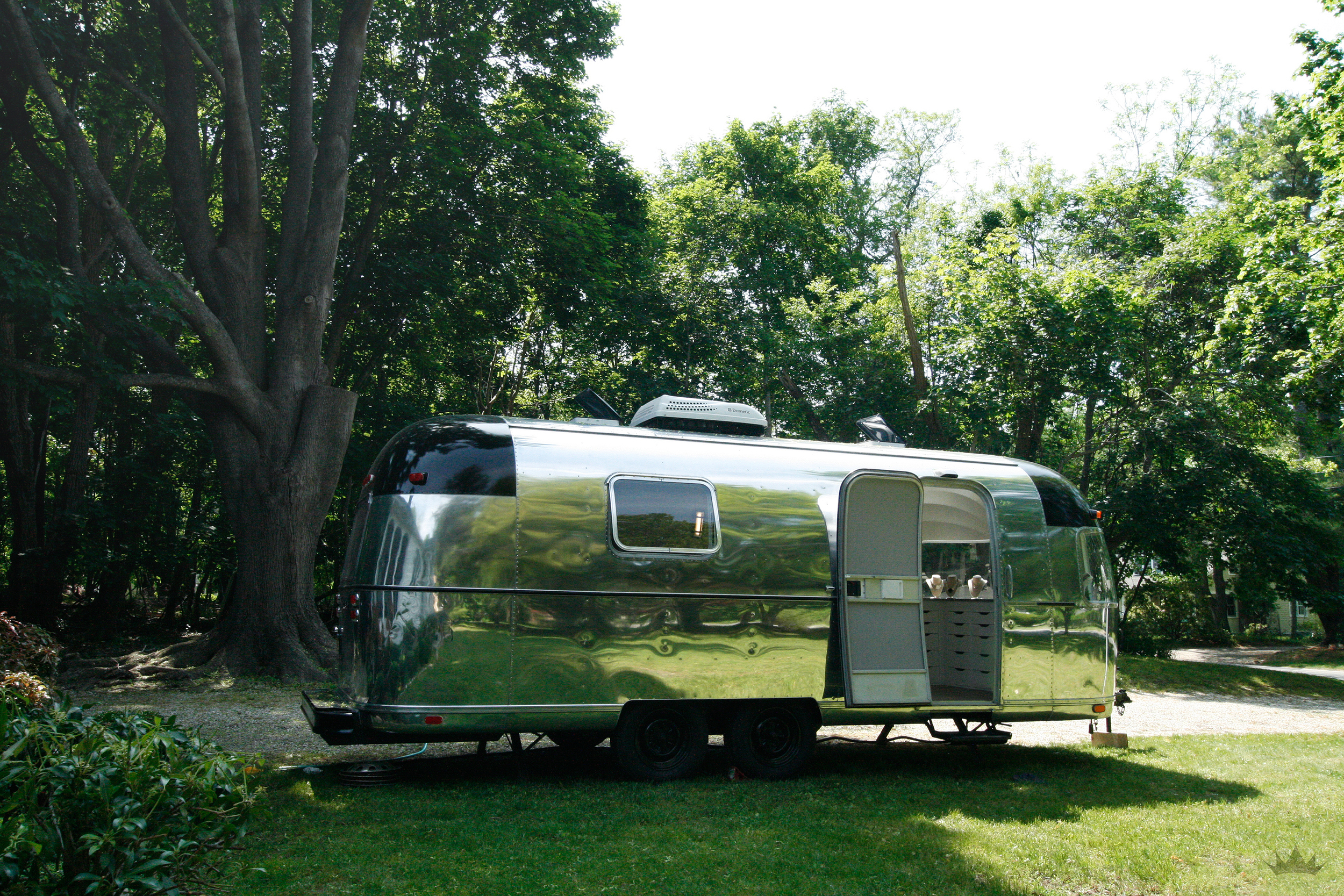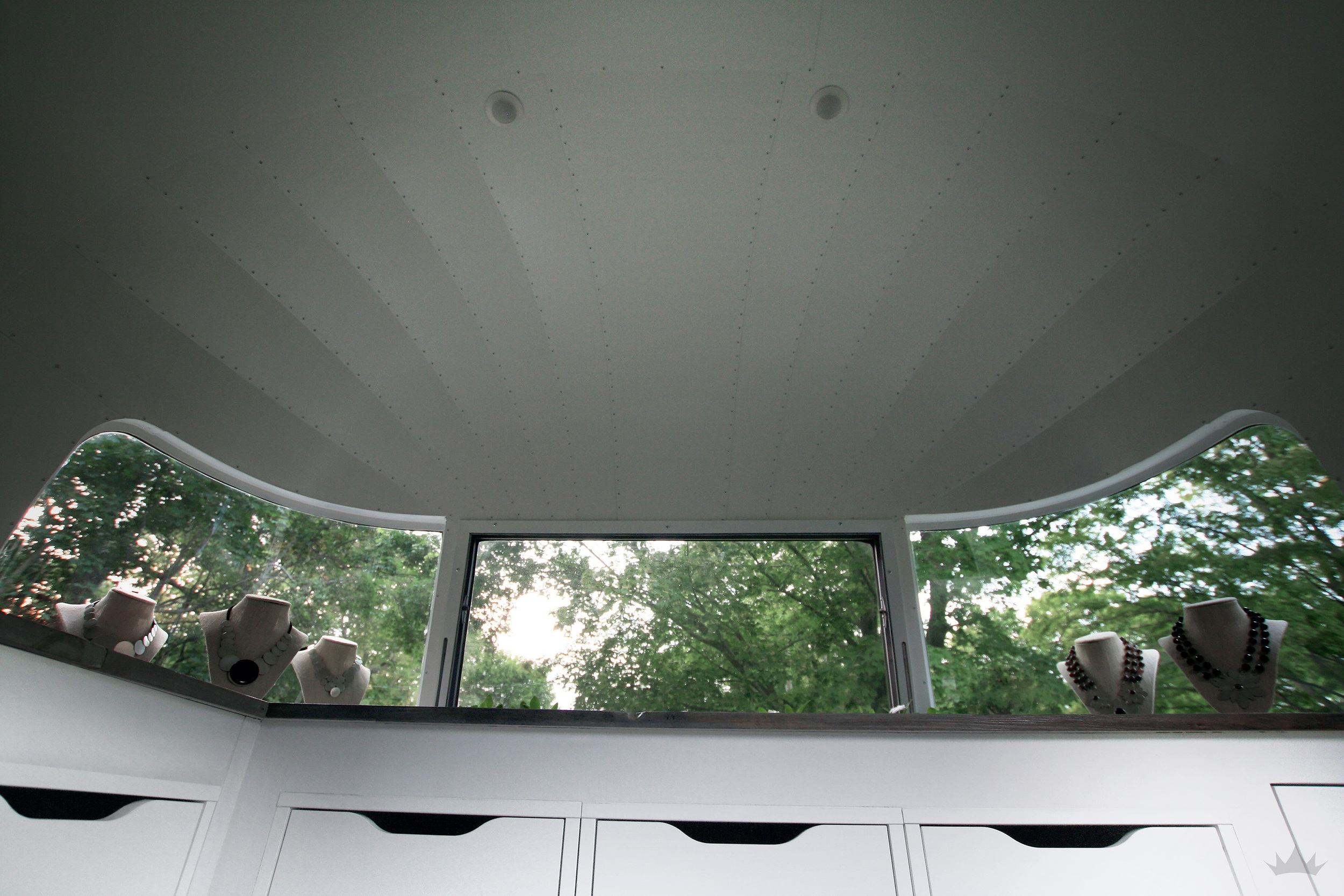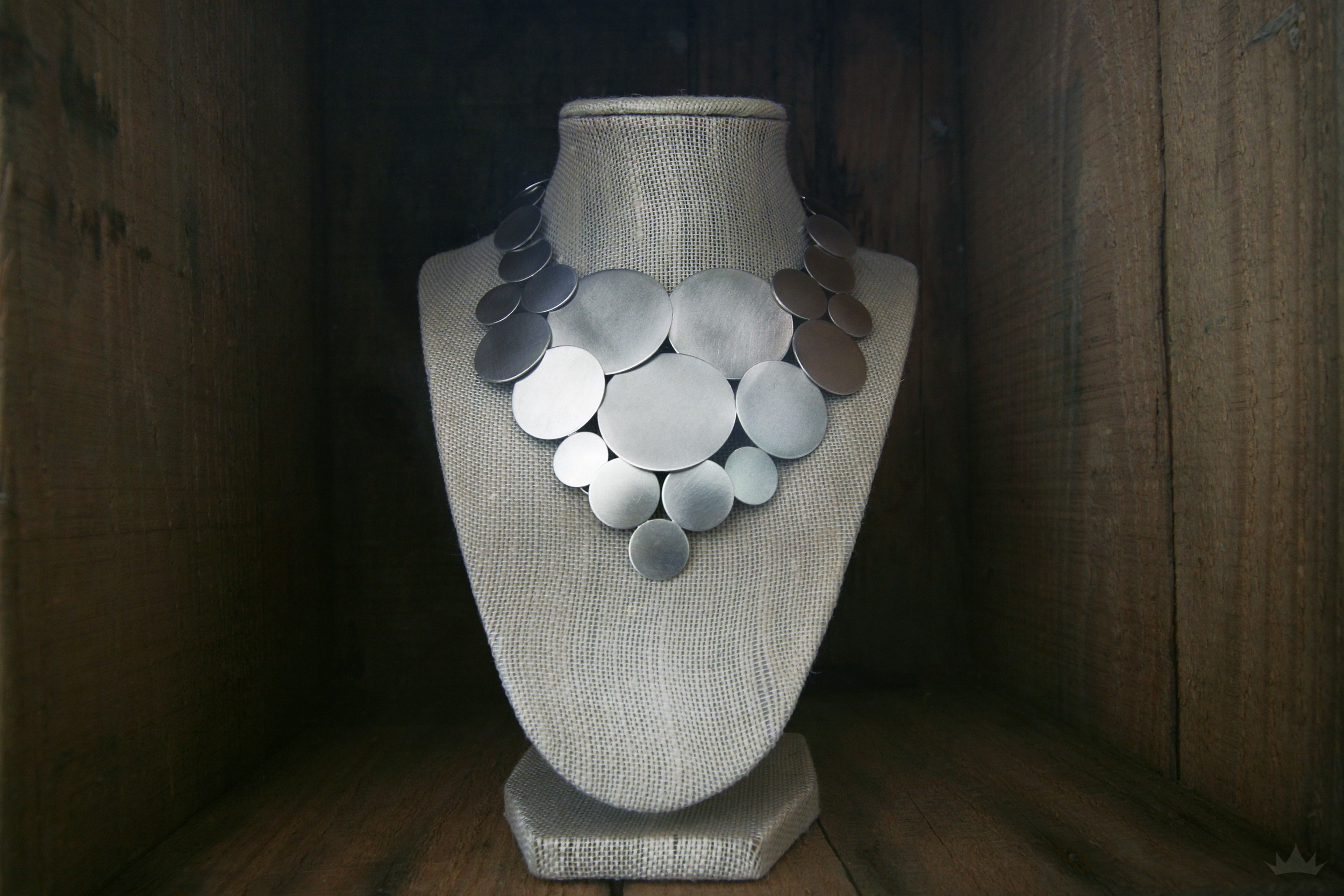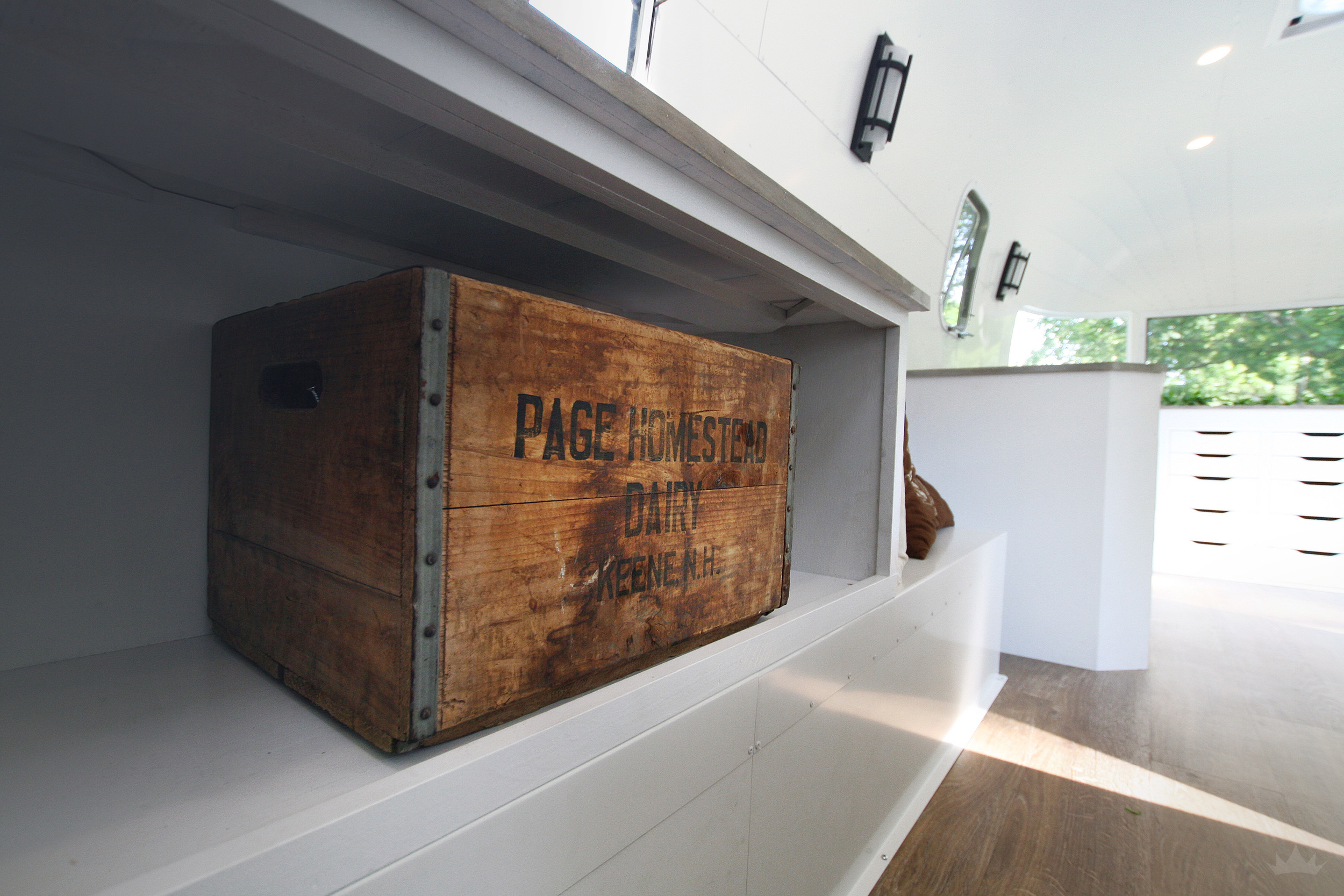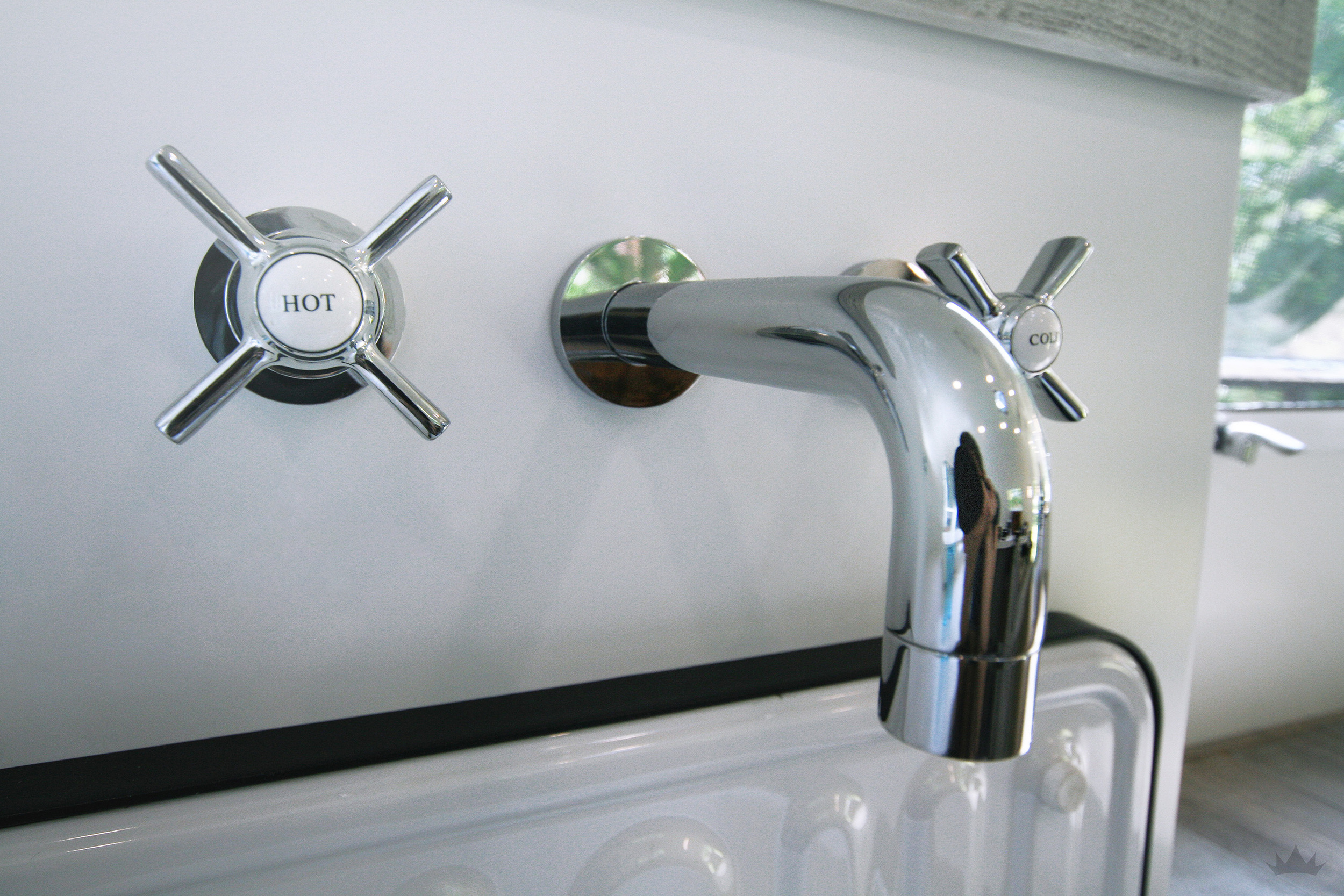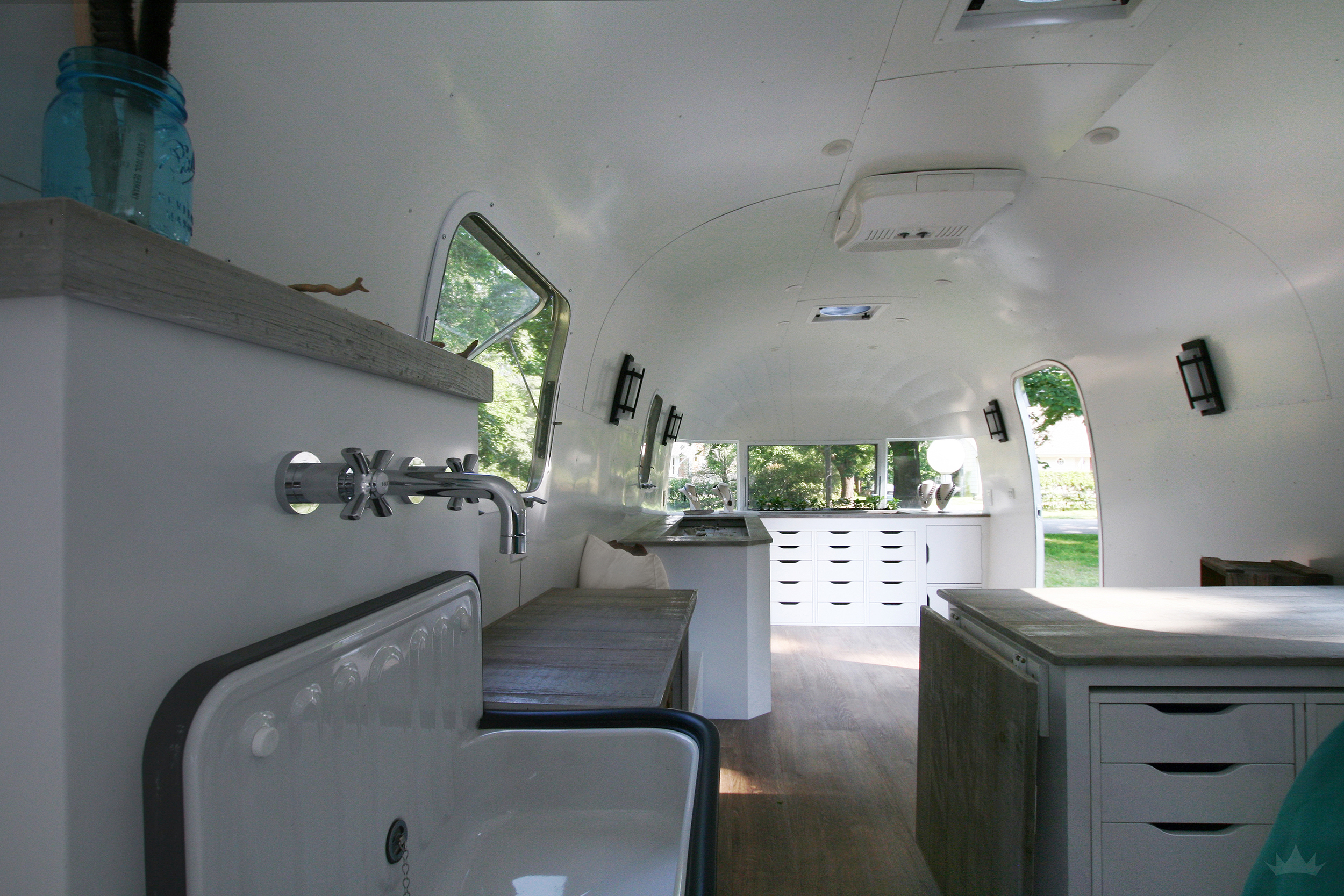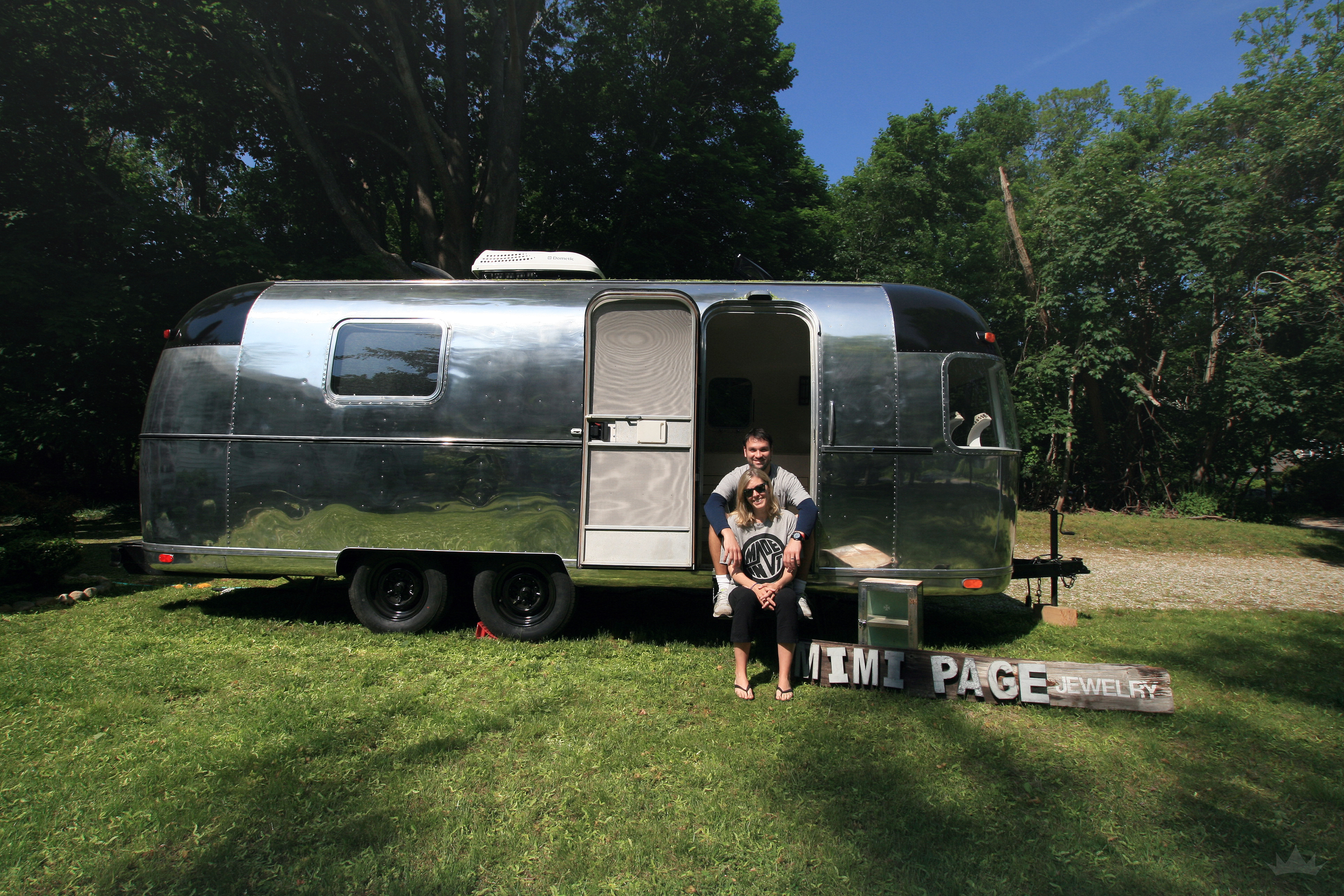 SYNOPSIS
Who can imagine a more perfect container for a small boutique jewelry shop than a vintage trailer? This vintage 28' Argosy had seen better days when we got our hands on her. The interior was gutted and called for an overhaul from the frame up. The client wanted a mostly open layout with plenty of storage for materials and room to work comfortably. We mixed current storage units with custom built-ins to create a 360 desk space and display cases to showcase her beautiful work.
DESIGN NOTES
Since the client collects the special pieces for her jewelry on the beach, it was only fitting that we used the oceanside as our inspiration for this space. Sourcing cues from traditional Hampton styles and the colors of the sea, we mixed natural tones into a clean, open space. White walls and faux reclaimed wood give her creations center stage, while touches of wood and metal add weight and texture to the airy interior.
SPECIFICATIONS
• YEAR: 1974
• LENGTH: 24'
• MODEL: Argosy
SPECIAL FEATURES
✓ LAYOUT: Front Boutique, Rear Studio.
✓ BOUTIQUE: Jewelry display cases built above storage units. Wheel well seating. Hidden electrical box compartment.
✓ STUDIO: Custom 360 desk with fold out extension. Numerous outlets. Storage space underneath desktop.
✓ SINK AREA: Sink with hot & cold water, plus small tank. Set at same height as desk for easy use when creating jewelry.
MATERIALS
✓ WALLS: White Enamel Aluminum.
✓ FLOORING: Commercial Grade Vinyl.
✓ WOOD: Custom Faux Reclaimed, Drift-wood Style
✓ EXTERIOR: High polish with gloss black end caps.
Her Journey
Gogo's makeover was a huge transformation, from dingy shell to polished gem. Here are shots documenting the different stages of her progression. If you are interested in taking a deeper look into the process, check her section out in our Shop Log. To follow along with current projects as they happen, visit us on Facebook or Instagram.