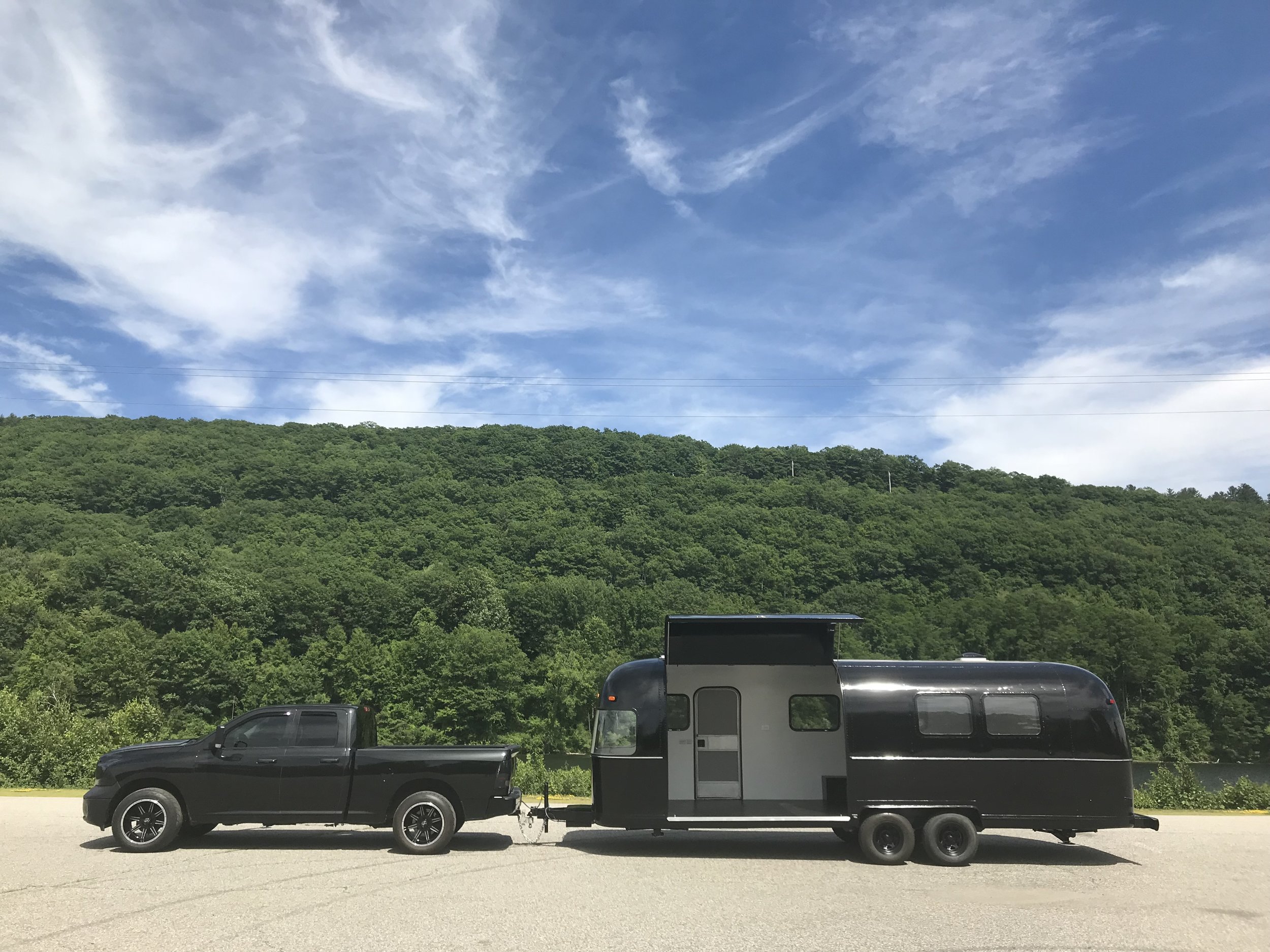 Arcane R&D Phase
As we wrap up the finishing touches on our premier event rental trailer, Arcane, we want to hear from you! We're aiming to bring big-city style to the Adirondacks and surrounding areas. To do this, we need to know things like popular event locations and honest budgets so we can offer versatile event packages and reasonable costs to New England communities. Thank you for your insight!
- The ESK Team -
ABOUT ARCANE
We transformed this 1977 Argosy into a commercial beast. It has an 8' side opening, black parquet floor, and will have an assortment of possible interior set-ups to choose from.
It can be used as a high-end lounge, bar or DJ booth, or retail space. A stage for concerts, fashion shows, or conventions. Or even a killer photo-booth with cocktail bar at your wedding.
Every inch of the surfaces inside and out can be wrapped with vinyl. Our design team can handcraft graphics for your special event to be used throughout the trailer. Whether you or your company is having a big day, ESK is here to help make it an unforgettable one!