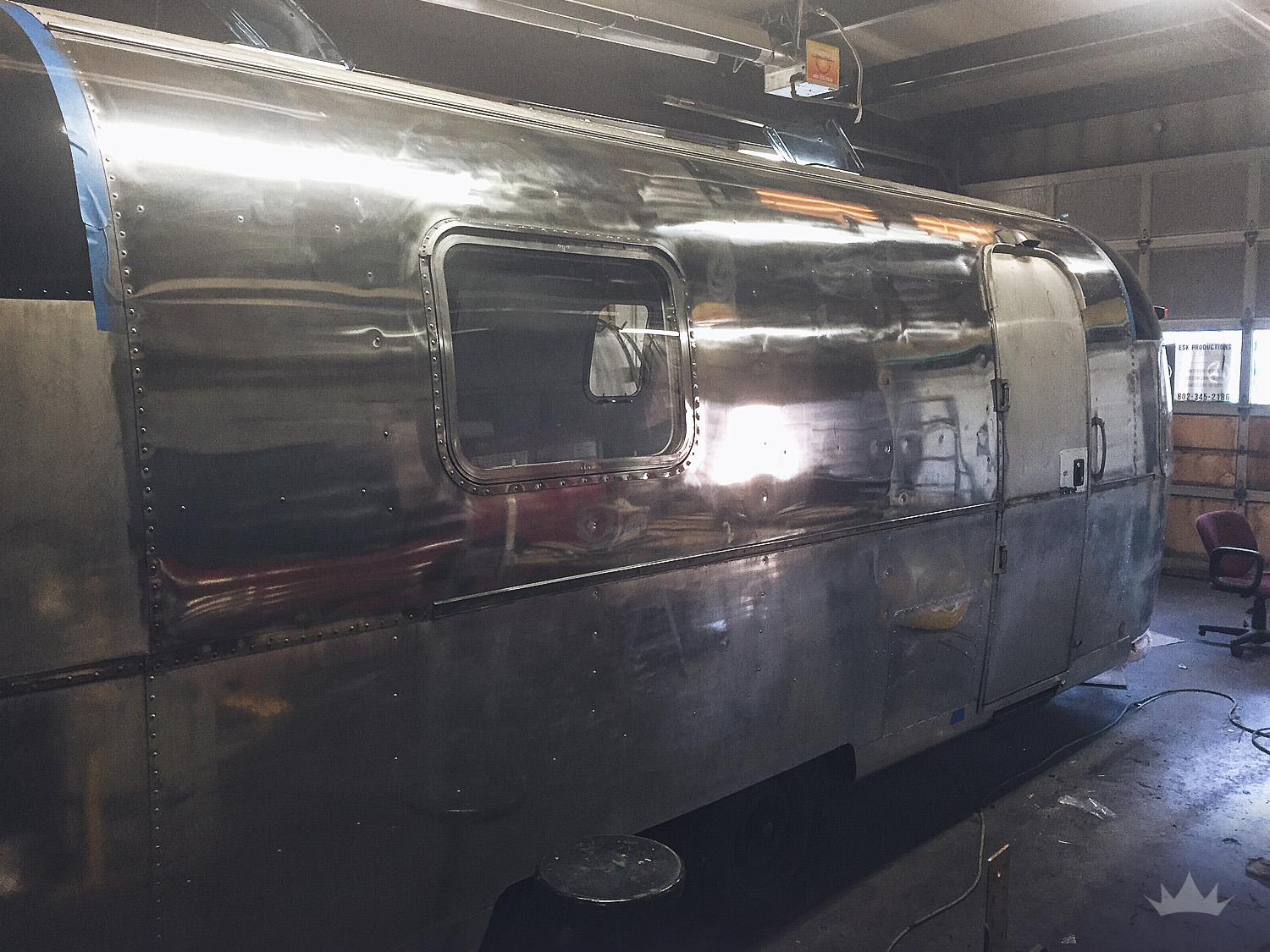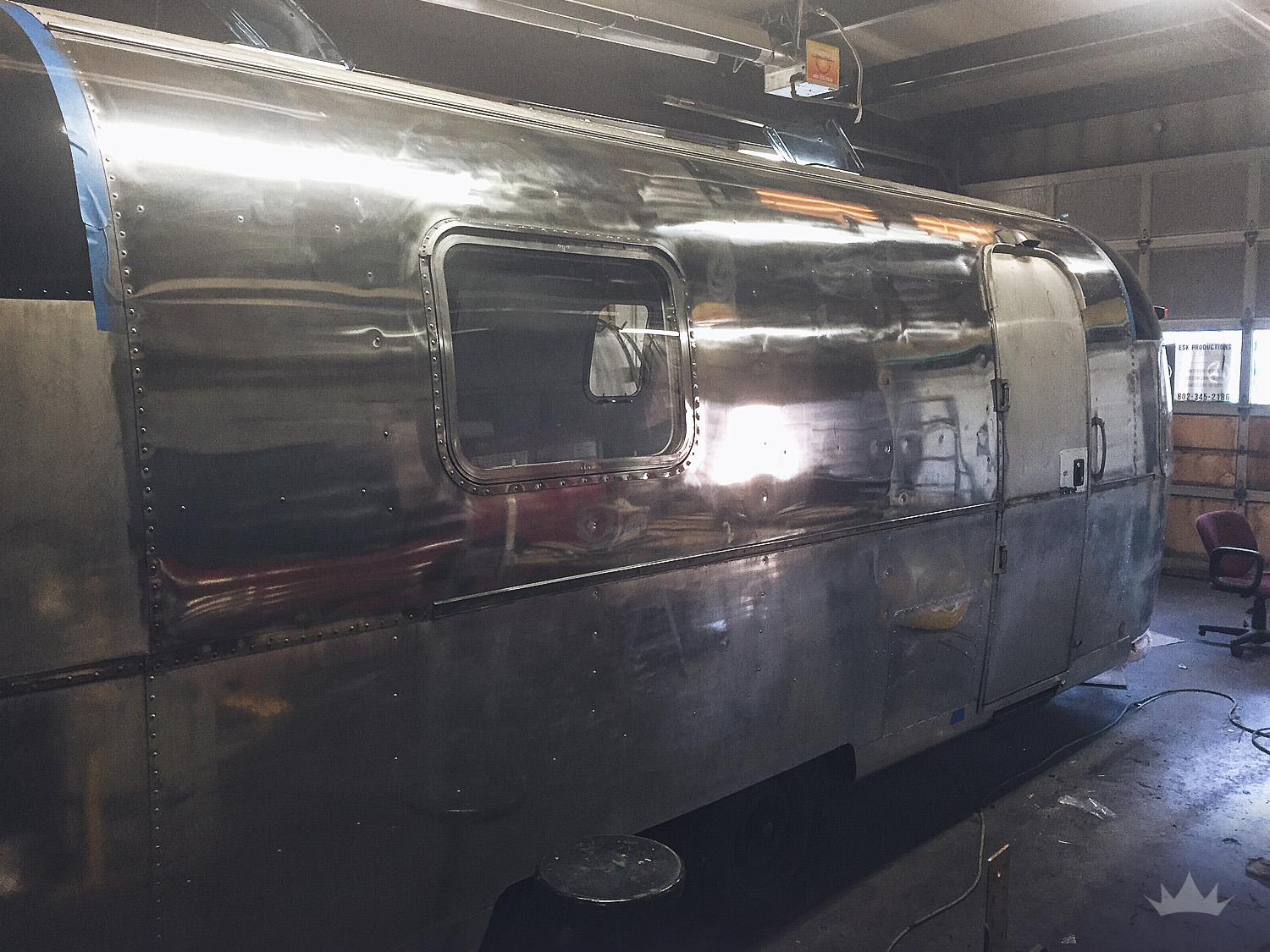 STAGE THREE / POLISHING BEGINS
Gogo has finally reached her time to shine! We have the bonnets and Airbrite out and have began working on the curb side panels. We can already see how well the high gloss black end caps will look next to the chrome-like aluminum. The first cut is always the hardest. It takes a little more muscle and the rougher levels of rouge to break through decades of wear.
Argosy trailers are typically covered in paint. The paint was already removed from Gogo's exterior when we got her in the shop, so there was nothing left to strip. But we did deal with the dreaded sanded aluminum issue, since whoever removed the paint hadn't gone the correct route. It happens. We'll elaborate more about it on a later post. Just don't do it yourself, and roll with it when the process was out of your control like in this instance.